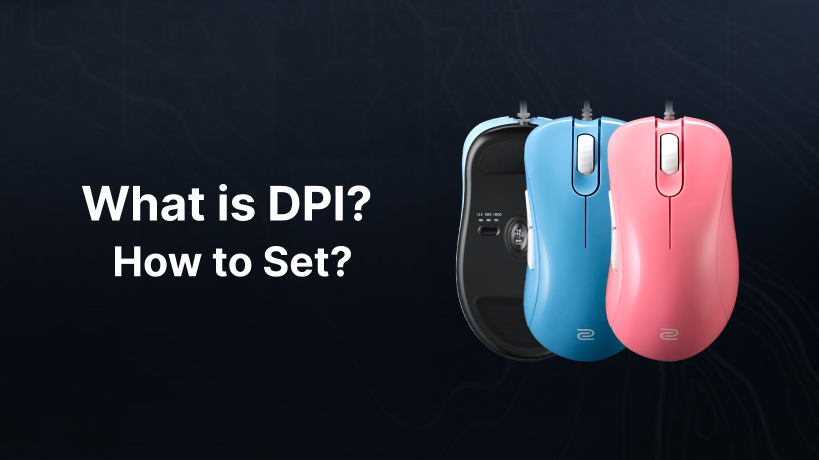 What is Dpi? How to Set?
DPI is the standard for measuring mouse sensitivity, expressed (linear dots per inch), at which a device can detect. By changing the DPI, you can instantly adjust the pointer speed for sensitive tasks like aiming for gaming or photo editing. The larger it is, the higher the mouse sensitivity and the speed of the pointer. Some mouse models include dedicated buttons (DPI handheld buttons) that you can use to adjust mouse sensitivity (DPI) on the fly.
Change mouse sensitivity (DPI) settings:
If your mouse has an on DPI button, press one of the open DPI buttons to create new settings for each DPI button.
For Zowie mice:
400 DPI:

Red

800 DPI:

Pink

1600 DPI:

Blue

3200 DPI:

Green

If your mouse does not have a button, you can adjust the DPI by installing the software.