About of FL1T
Evgeniy Lebedev known as FL1T, is a 23 year old Counter-Strike: Global Offensive player from Russian Federation, currently playing for Virtus.pro.
Country

Birthday / Age

2000, 23

Status

Social Accounts
Meta
Created

Time to update player FL1T

Number of views of player FL1T
FL1T's CS:GO settings, crosshair, viewmodel, cl bob and launch options.
Parts of FL1T CS:GO Settings
FL1T's equipment; monitor, mouse, keyboard, etc.
FL1T's equipment (computer); CPU, GPU, mainboard, RAM and case.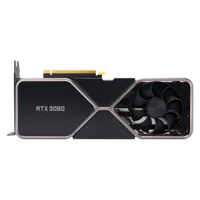 Frequently asked questions for FL1T
FL1T plays with 1.55 sensitivity and 400 DPI.
FL1T plays with 400 DPI and 1.55 sensitivity.
FL1T plays at 1280×960 (4:3) resolution.
Console cl_crosshairalpha 255; cl_crosshaircolor 4; cl_crosshairdot 1; cl_crosshairgap -2; cl_crosshairsize 1; cl_crosshairstyle 4; cl_crosshairusealpha 1; cl_crosshairthickness 0; cl_crosshair_sniper_width 1; cl_crosshair_outlinethickness 0; cl_crosshair_drawoutline 0; Code CSGO-iJSD2-WeC3i-H6L88-Ldfbo-GqHrL
The profile of the player known as FL1T was created at the time of 24 Mar. 2022, 12:01 (1 year ago).
Meta
Created

Time to update player FL1T

Number of views of player FL1T